Father's Day is coming up quickly on June 19th. We've compiled a quick list of the best brunch spots in Birmingham to take your dad too!
It's pretty much a universal truth that Dads love brunch. Whether your dad is a newspaper, black coffee and bacon kind of morning dad or an oranges, yogurt and water kind of morning dad, the list below has something great for everyone!
Another Broken Egg - If you recall our $50 gift card giveaway to Another Broken Egg Mountain Brook then you already know we love our friends at ABE. Another Broken Egg always does a great brunch with a wide range of omlettes, egg benedicts and a shrimp and grits to die for. We consider Another Broken Egg one of the must hit spots for Father's day but, be sure to get there early! This place is always packed on the weekend, and with hungry dads across Birmingham headed out for brunch, June 19th will be no different.

Where - Mountain Brook Village - 2418 Montevallo Rd, Birmingham, AL 35223.
Hours - 7:00 AM - 2:00 PM on Father's Day.
Menu - Primarily egg based restaurant concept with a large range of breakfast and lunch items focused on quality taste and healthy options. Link to menu.
Over Easy - Another egg based restaurant concept Over Easy does a great job serving up a delicious breakfast and brunch menu. While Over Easy is best known for their egg options they have unbelievable pancakes and other "Fluffy stuff." For example their "Fruity Standard" (blueberry pancakes) will blow your Dad's sweet tooth away.

Where - 2 Birmingham locations - Mountain Brook - 358 Hollywood Blvd, Birmingham, AL 35223, Vestavia - 2409 Acton Rd, Vestavia, Al 35243 
Hours - 7:00 AM - 2:00 PM on Father's Day.
Menu - Again primarily egg-based restaurant concept but with a large variety of breakfast items like pancakes, breakfast meats, healthy options and more. Link to menu.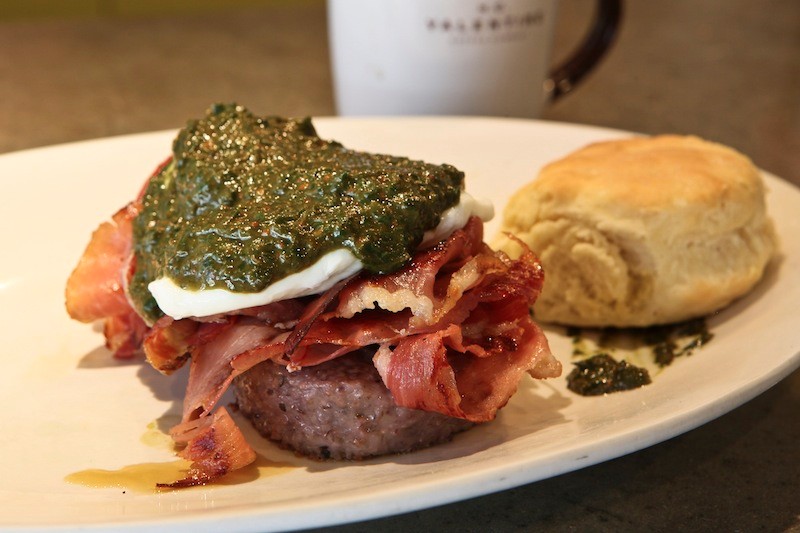 From StyleBlueprint.com
First Watch - First Watch recently purchased all the Egg and I stores and are in the process of converting these locations into First Watch. Birmingham residents rejoice as they now have access to not just 1 or 2 First Watch Locations but 3! First Watch revolves their entire menu and atmosphere around the slogan "Yeah, it's fresh." This mantra is seen around their stores and food offerings with healthy, fresh options that every dad can enjoy for Father's Day!

Where - 3 Birmingham locations - Hoover - 4741 Chace Circle Hoover, AL 35244, Vestavia - 700 Montgomery Hwy Vestavia Hills, AL 35216, 280 - 5479 Hwy 280 South
Birmingham, AL 35242, 
Hours - 7:00 AM - 2:30 PM on Father's Day.
Menu - Like we said First Watch's menu revolves around fresh, healthy breakfast options. They also have a great menu item called the "Power Bowl" which hold all the deliciousness of bigger meals but with lower calories. Full lunch menu available as well.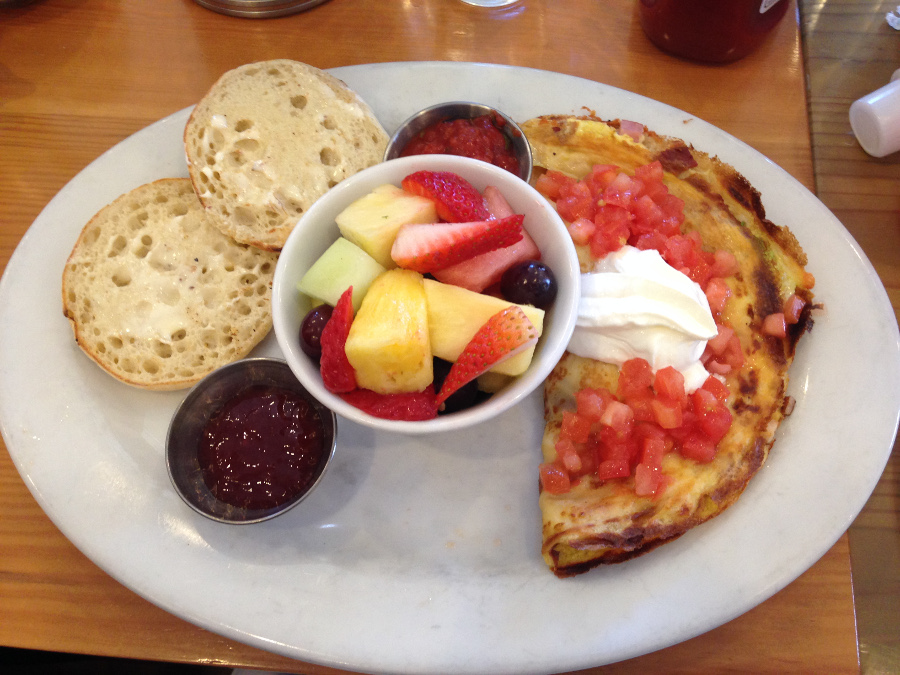 Holler and Dash - Does your dad like biscuits? Well lucky for you our friends at Holler and Dash just moved into the neighborhood. Holler and Dash has an incredible menu of biscuit-based options with staples like the "Strawberry and Dash" and the "Chicken Holler." Blow your dad's mind with a new Birmingham breakfast staple!

Where - 2801 18th St. S., Homewood, AL 35209.
Hours - 7:00 AM - 2:00 PM on Father's Day.
Menu - While there may be biscuits galore at Holler and Dash they also offer oatmeal and tot bowls as fantastic side options along with beignets and salads for a lighter brunch. Link to menu.
And be sure to enjoy a delicious cup of Royal Cup or HC Valentine coffee while having brunch at these great places!
Tag us in your Father's Day brunch pictures on Instagram @DrinkRoyalCup