"Quarantime," aka summertime 2020, is coming to an end and everyone's back-to-school adventure looks to be QUITE different than ever before. While some households are learning virtually this year, others are navigating staggered school schedules and ALL of us are STILL asking – what day is it?!!
Strange times call for a familiar and much-needed coffee break, and we at Royal Cup are here to the rescue! Our team has four perfect recipes to shake up your "new normal" and help start the school year with a special perk-me-up.  
Parents Deserve Snack Time Too
Chocolate Covered Coffee Beans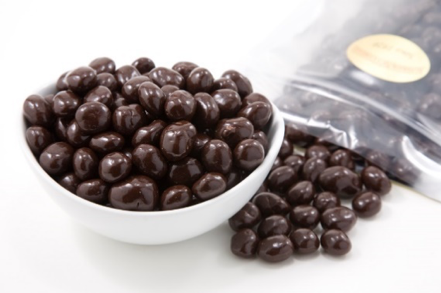 Ingredients:
⅔ cup semisweet chocolate chips
1 ½ teaspoons shortening
½ cup Royal Cup coffee beans (Click here to purchase)
Baking cocoa, optional
Directions
In a microwave, melt chocolate chips and shortening; stir until smooth. Dip coffee beans in chocolate; allow excess to drip off. Place on waxed paper; let stand for 10-15 minutes.
Roll in cocoa if desired: let stand until set. Store in airtight container. 
Recipe courtesy of Taste of Home.
Overnight Brew to Skip the Drive-Through
CAFE-STYLE OVERNIGHT COLD-BREW COFFEE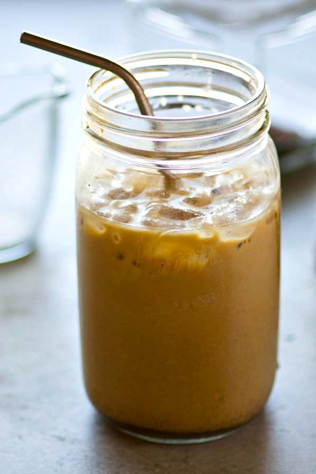 A recent National Coffee Data Trends report from The National Coffee Association identified that practically half of daily coffee drinkers who buy coffee outside the home do so at a drive-through and 25% order theirs through an app. While back-to-school schedules are constantly changing and time management is more important than ever, here is a recipe that can keep your morning coffee routine quick, cool, and constant!
 
Ingredients:
Directions
Place coffee grounds in the bottom of a 1-quart mason jar. Pour cold water on top and use a spoon to stir and completely combine. Screw lid on top of jar and chill cold-brew overnight or for at least 16-18 hours.
Set a cheesecloth over strainer and place strainer over an empty 1-quart mason jar. Pour cold-brew coffee through strainer, a little bit at a time, until all the cold-brew coffee is strained. Discard grounds.

ALTERNATE STRAINING METHOD: Pour cold-brew coffee/grounds into a French press. Slowly plunge down until completely strained. Pour coffee into a mason jar and discard grounds.

Refrigerate cold-brew coffee for up to a week and serve with creamer or milk over ice. Enjoy!
 
Notes:
*Freshly grind your own beans for the richest flavor.
*If using freshly-ground coffee grounds, make certain they are ground on a coarse setting.
 Recipe courtesy of Whole and Heavenly Oven.
 
We Love School A Latte
Kid's 'Latte' – Steamed Milk Recipe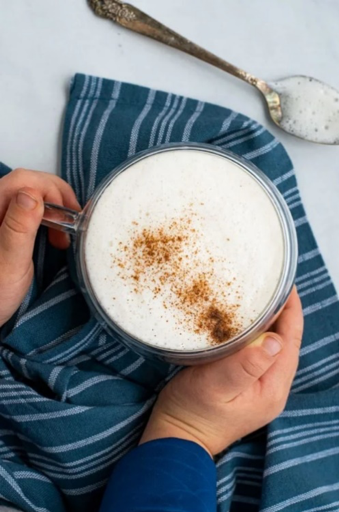 We understand that dealing with many changes this school year will be challenging for our kiddos. Now is the perfect time to add in a fun, new tradition that both you and your little one(s) will enjoy!
Trade the morning rush for a one-on-one, coffee-free coffee date with your students before they begin their big day. Whether at home or in the classroom, a morning treat will help them start the day with an extra spark of joy. As Mary Poppins once said – "A spoonful of sugar helps the medicine go down."
Ingredients:
1 cup milk (whole works best)
1 tablespoon honey
¼ teaspoon vanilla extract
Dash cinnamon
 
Directions:
Add the milk, honey, cinnamon, and vanilla to a small saucepan over medium-high heat.
As the milk begins to warm, whisk the ingredients together so the honey dissolves. Continue to whisk as the milk gets warmer.
After a couple of minutes, you will see the milk begin to steam* remove from the heat (do NOT let this boil). Pour half of the milk in your serving cup and half in the glass jar. Place the lid tightly on the jar (carefully check the temperature of the jar to make sure it is not too hot).
Vigorously shake the jar for 30-60 seconds and watch the foam to build up. Once you are happy with the amount of foam, carefully remove the lid.
Using a spoon to keep the foam in the jar, pour the milk remaining in the jar into the serving cup.
Once all the milk is out, use the spoon to gently move the foam on top of the steamed milk.
Sprinkle with a dash of cinnamon if desired and serve immediately.
Notes:
*Please check the temperature of the beverage before serving to children. Honey should NOT be served to infants under the age of 1.
Recipe courtesy of The Schmidty Wife.
Smart as a Whip
Dalgona Whipped Coffee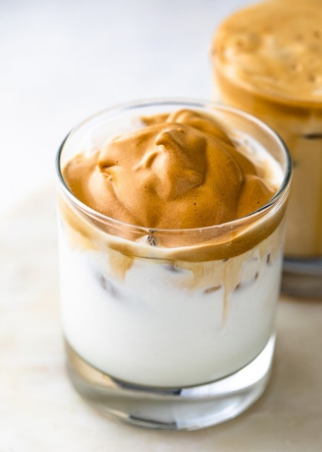 When you need that afternoon pick-me-up before you pick-them-up, try this sweet, picturesque treat that is sure to be a hot topic in the car line (or driveway!) This new whipped coffee trend is making its way into American homes just in time to whip this school year into shape!
Ingredients:
Espresso Powder Directions:
Preheat oven to 175°F.
Grind espresso.
Crumble espresso grounds with your hands and spread thinly and evenly on a baking sheet.
Place baking sheet in the preheated oven and bake for 1-3 hours, tossing every hour or so, until the grounds feel dry and slightly crunchy. The exact amount of time this takes will depend on how much of the grounds you start with.
Using a coffee grinder, further grind into a fine powder; you may need to do this in batches.
Store in an airtight container in a cool, dry place. Keeps for at least a year.
This espresso powder can serve MANY baking and coffee break purposes throughout the school year!
Recipe courtesy of The Bright Eyed Baker.
Whipped Coffee Directions:
Bring the espresso powder, sugar, and water to a boil and whisk using a hand whisk or electric mixer for 5-7 minutes or until it is stiff and pale in color.
Add 1 cup of cold or hot milk to a cup and top with 1-3 tablespoons of the coffee mixture; stir to combine.
The mixture will be strong but remember it will be diluted with milk. For a stronger coffee, use less milk and more whipped coffee. For a lighter coffee use more milk and less whipped coffee. Feel free to adjust the sugar to taste!
 
Notes:
* This recipe only works with instant coffee or espresso powder. This recipe will not work with traditional ground coffee. Use a 1:1:1 ratio. So, if you are making just one cup, you can use 1 tablespoon instant coffee, 1 tablespoon sugar, and 1 tablespoon boiling water or adjust the serving size as needed.
Recipe courtesy of Gimme Delicious.
We hope these recipes inspire you to embrace the change and show this school year what you're made of! Make sure to share your creations with us on Facebook, Instagram or Twitter. Happy learning!