We are proud to continue our customer spotlight with our friends at Another Broken Egg based out of Miramar Beach, FL​!
We love highlighting our loyal customers. This month we talk with an industry leader in the breakfast category. The team at Another Broken Egg are constantly pushing the envelope with their menu and offerings and it has been great to watch it pay off for them. We had a chance to talk with Justin from Another Broken Egg's Mountain Brook, Alabama-based store on ABE, what sets them apart and why people come back time after time. 
Tell us a little about your background and your business. Why are you passionate about Another Broken Egg? 
The original Broken Egg Café opened in Mandeville, La in 1996 with instant success! The company then went on to franchise as Another Broken Egg Café and moved headquarters to the Florida Panhandle. Our Mountain Brook location opened in 2009 and has steadily become a cornerstone of the Mountain Brook community. I'm passionate about Another Broken Egg Café because we are focused on providing a unique guest experience and serving delicious twist on classic dishes.
What all do you offer on your menu?
We offer something for everyone! Our fresh and creative menu varies from nutritious and healthy, such as our Granola, Fruit and Quinoa or Skinny Omelet, to indulgent, such as our Cinnamon Roll French Toast or award-winning Shrimp 'n Grits. We also offer lunchtime sandwiches and salads as well as a full bar for those who enjoy a daytime adult beverage!
What would you say is your most popular item on the menu? 
It's hard to pick just one item from our menu! I would say our most popular items are the Cinnamon Roll French Toast or any of our 8 extraordinary omelets.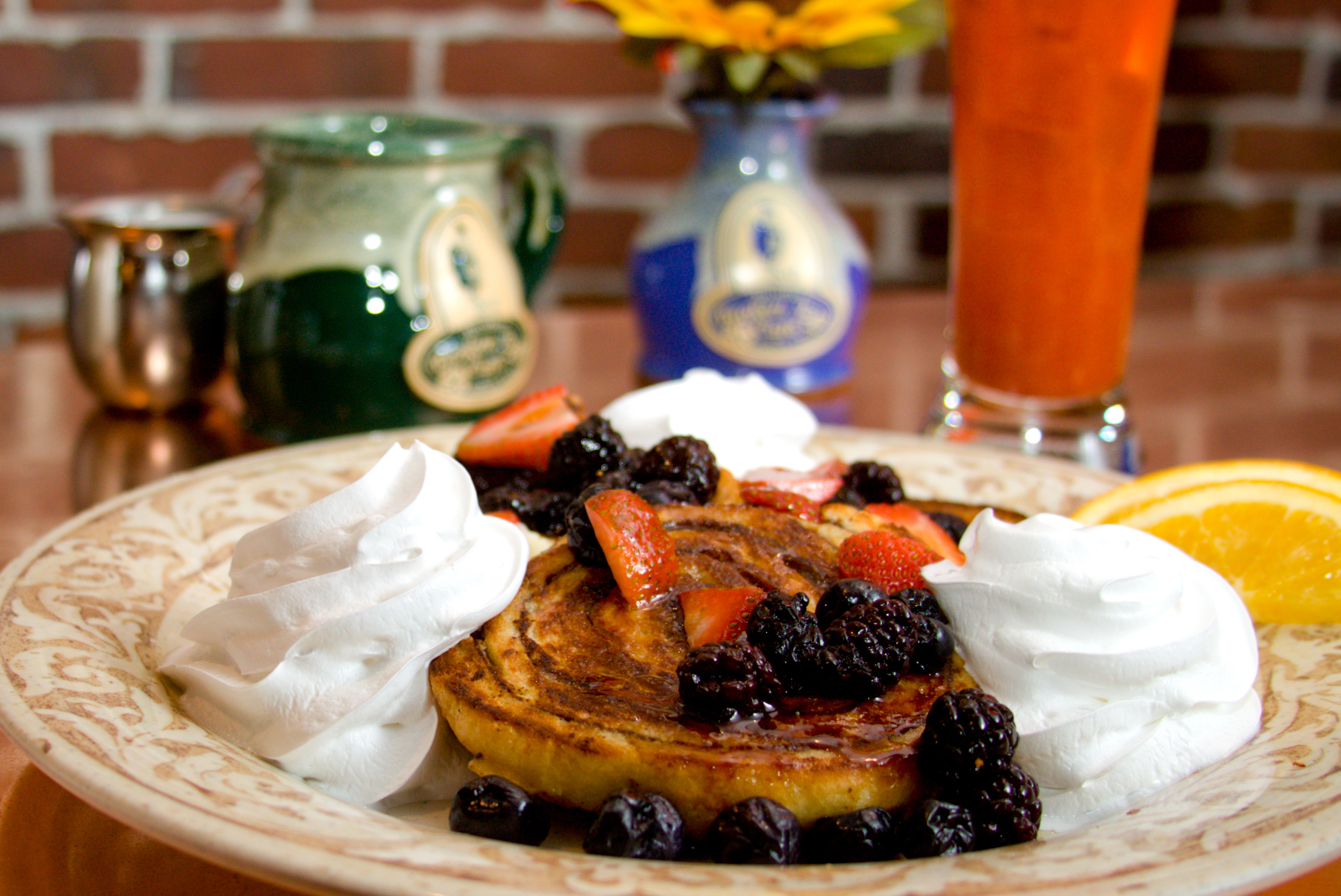 What Royal Cup Coffee or Tea do you serve at Another Broken Egg?
We proudly serve our own custom house blend of HC Valentine along with HC Valentine's espresso and in most locations HC Valentine Cold Brew!
What would you say separates you from other breakfast/brunch places? 
We serve innovative and crave worthy dishes that no other restaurant serves and our unique atmosphere is like no other.
If you could give someone a one sentence summary on why should stop by Another Broken Egg what would it be?
One should visit Another Broken Egg Café because they provide excellent service combined with creative and delicious menu items that you won't find anywhere else!
Be sure to visit our friends at Another Broken Egg at one of their many locations and drink lots and lots of their coffee!