St. Patrick's Day is just around the corner and our team at Royal Cup has been brewing up the perfect recipes to make your friends green with envy. From cocktails to sweet treats, these four recipes are guaranteed to perk up the fun this St. Patrick's Day!  
Mint Irish Cocktail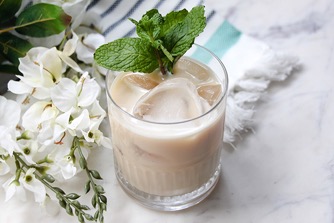 Ingredients:
2 tablespoons Irish whiskey
3 tablespoons Bailey's Irish cream
2 tablespoons Creme de Menthe
½ cup cold Royal Cup coffee (Click here to purchase)
Sprig of fresh mint
Ice
Directions:
In a cocktail shaker, add Irish whiskey, Creme de Menthe, Irish cream, cold coffee, and ice.
Secure the lid on the shaker and shake vigorously for 20 seconds.
Strain into a standard rocks glass filled with fresh ice.
Garnish with a sprig of fresh mint.
Recipe courtesy of Home Cooking Memories.
Irish Affogato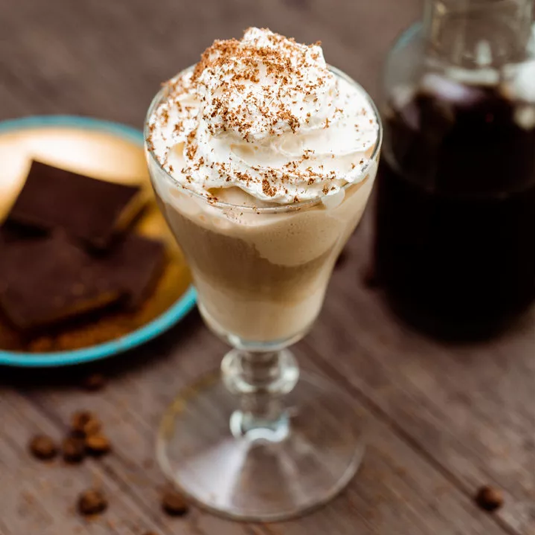 Ingredients:
1 ½ tablespoons Irish whiskey
I tablespoon Baileys Irish cream
1 scoop coffee ice cream
3 tablespoons Royal Cup cold-brew coffee (Click here to purchase)
Garnish: whipped cream
Garnish: chocolate shavings
Directions:
Add all ingredients into an a Irish coffee mug.
Garnish with whipped cream and chocolate shavings.
Recipe courtesy of Liquor.com.
Irish Coffee Tart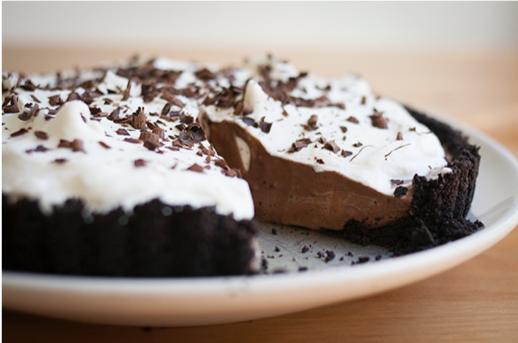 Ingredients:
1¾ cups ground chocolate wafer cookies
4 tablespoons unsalted butter, melted
2 cups half-and-half
3 large egg yolks
1 tablespoon cornstarch
1 tablespoon all-purpose flour
¼ cup granulated sugar
3½ ounces semi-sweet chocolate, finely chopped, plus more for decoration
½ teaspoon pure vanilla extract
2 tablespoons Royal Cup espresso or strong coffee (Click here to purchase)
Pinch of salt
1 cup heavy cream
1 tablespoon whiskey
2 tablespoons confectioners' sugar
Directions:
Preheat the oven to 350 F.
Place the ground cookies in a bowl and pour in the melted butter.
Use a fork to stir until the cookie crumbs are evenly coated in butter. Transfer the crumb mixture to a 9-inch tart pan and use the back of a spoon to firmly press the buttered crumbs across the bottom and up the sides of the pan.
Set the tart pan on a baking sheet for easy handling and bake for 10 minutes. Let the cookie crust cool to room temperature.
Meanwhile, warm the half-and-half in a heavy-bottomed saucepan over medium heat. As soon as it bubbles, remove from the heat.
In a large bowl, whisk together the egg yolks, cornstarch, flour, and sugar. While whisking, slowly pour about ½ cup of the warm half-and-half into the egg mixture. Once combined, pour this mixture back into the saucepan.
Cook over low heat, stirring constantly with a spoon or rubber spatula, for 3 - 6 minutes, until thickened. Remove from the heat, and stir in the chocolate, vanilla, espresso, and salt.
Once the crust has cooled, pour in the coffee-chocolate filling.
Lay a sheet of plastic wrap directly onto the filling, and chill the tart in the refrigerator until cool, at least 2 hours.
Just before you're ready to serve the tart, whip the cream. Stir in the whiskey and confectioners' sugar, adding a bit more of either ingredient if you like. Gently spread the whipped cream over the chocolate filling.
Run a vegetable peeler along the long edge of a chocolate bar to make chocolate curls for the top of the tart. Serve chilled.
Recipe courtesy of KCET.
Lucky Irish Breakfast Coffee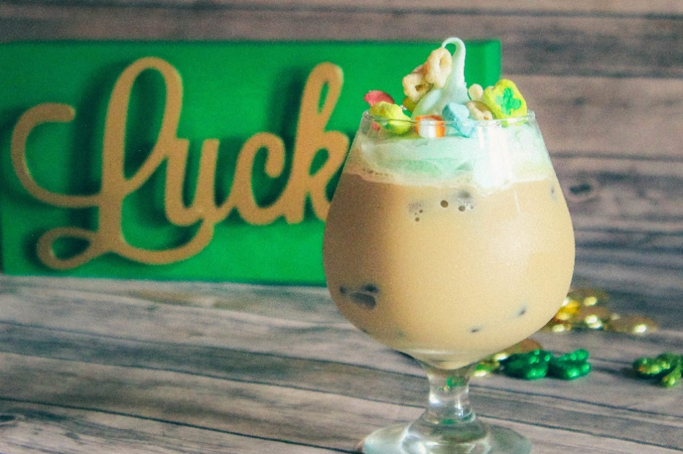 Ingredients:
Drink:
2 tablespoons Irish whiskey
2 tablespoons Baileys Irish cream
1 tablespoon coffee liqueur
4 tablespoons Royal Cup cold brew coffee (Click here to purchase) 
3 dashes chocolate bitters
Lucky Charms
Mint Whipped Cream:
1 cup heavy cream
¼ cup Guinness syrup
10-15 dashes mint bitters
2-3 dashes Vanilla extract
Guinness syrup:
4 cups Guinness beer
1 cup brown sugar
Directions:
For the Guinness syrup:
Add Guinness to a saucepan.
Bring to a boil and then simmer to reduce.
Add brown sugar and stir to dissolve.
For the Guinness mint whipped cream:
Combine ingredients in carbon dioxide canister and charge.
Allow to chill for 2 hours before serving.
To combine:
Combine whiskey cream, Irish cream, coffee liqueur, and cold brew in a mixing tin.
Add ice and shake for 10-15 seconds.
Strain into an ice filled 18 oz brandy snifter.
Top with Guinness mint whipped cream and Lucky Charms.
Recipe courtesy of Parade.
Don't miss our Irish Coffee recipe on our blog!
We hope these recipes make your St. Patrick's Day celebrations the best yet! Share your lucky creations with us on Facebook, Instagram, or Twitter.