We've showed you how to make the perfect cup of coffee with your French Press. This week we show you how to expand your French Press use and make lattes!
Stopping at your local coffee shop day after day can get expensive. Don't get us wrong we LOVE coffee shops but, did you know that you can bring that same coffee shop quality home? It's much easier than it sounds! We lay out how to make a better latte with your French Press below! We've started with 4 simple recipes that most people will enjoy but, don't be afraid to branch out. It is amazing how versatile and effective a little French Press can be. If you haven't invested in one yet we strongly suggest taking the plunge (pun fully intended).
Enjoy the directions and ingredients below!
---
Ingredients: 
4 Tablespoons of freshly ground Royal Cup Coffee. You can find our retail bags on our web store
Fresh, filtered water. Amount contingent on the size of the French Press you are using and how many servings you'd like to make
1 cup of soy, almond or whole milk
1 Milk frother or mason jar and microwave
---
Instructions: To Prepare Coffee 
Measure and add 4 tablespoons of freshly ground Royal Cup coffee to French Press.
Pour water into pot and bring to a near boil. For best results water should be just around 200 degrees (right below boiling).
Sir coffee gently.
Let coffee brew in French Press for 4 minutes.
Press plunger down. 
Pour into cup and combine immediately with milk recipe below!
Instructions: To Prepare Milk/Latte
Want more than just a plain latte? Here is a quick guide to flavors that you can combine with your milk to give your French Press latte a flavorful burst!
Cinnamon: 1 teaspoon cinnamon + 1/2 tablespoon of maple syrup or honey

Spiced Vanilla: 1/4 teaspoon of cinnamon + 1/4 teaspoon nutmeg

Mocha: 1 tablespoon cocoa powder + 1/2 teaspoon of stevia or other natural sweetener

Honey almond: 1 tablespoon honey + 1 teaspoon almond extract
Add cold milk (and flavoring from above if desired) to the milk frother and microwave for 30-45 seconds.
Pump the frother until the mile becomes foamy. Note: Don't have a frother at home? that's ok! Click this LINK for a quick tutorial on frothing milk with only a microwave and a jar from Kitchn.com
Fill your coffee mug halfway with your freshly brewed coffee and pour a small amount of still liquid milk in (to taste) and then top with the foamy steamed milk.
Enjoy!
As always, be sure to share your concoctions with us on Twitter, Facebook and Pinterest!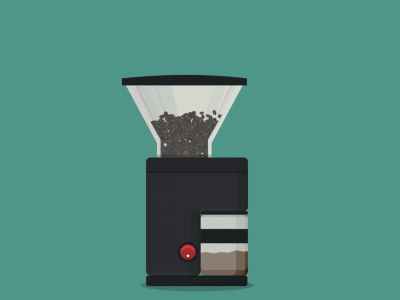 From Dribble.com