Let's face it, things break sometimes. Luckily we have an online request form that you can fill out and have a Royal Cup service tech out ASAP to fix your issue!
iPhone screens break, tires wear out and even the best coffee makers will have their hiccups from time to time.
Luckily, we have developed an online form to help you get your equipment serviced and back up and running tip top shape in no time! This form is perfect if you have a spray head go haywire, or a burner that is no longer heating or water issues with system or even if your coffee maker just plain gives out!
If you've never used the equipment service request form here is an easy how-to guide to help you get started.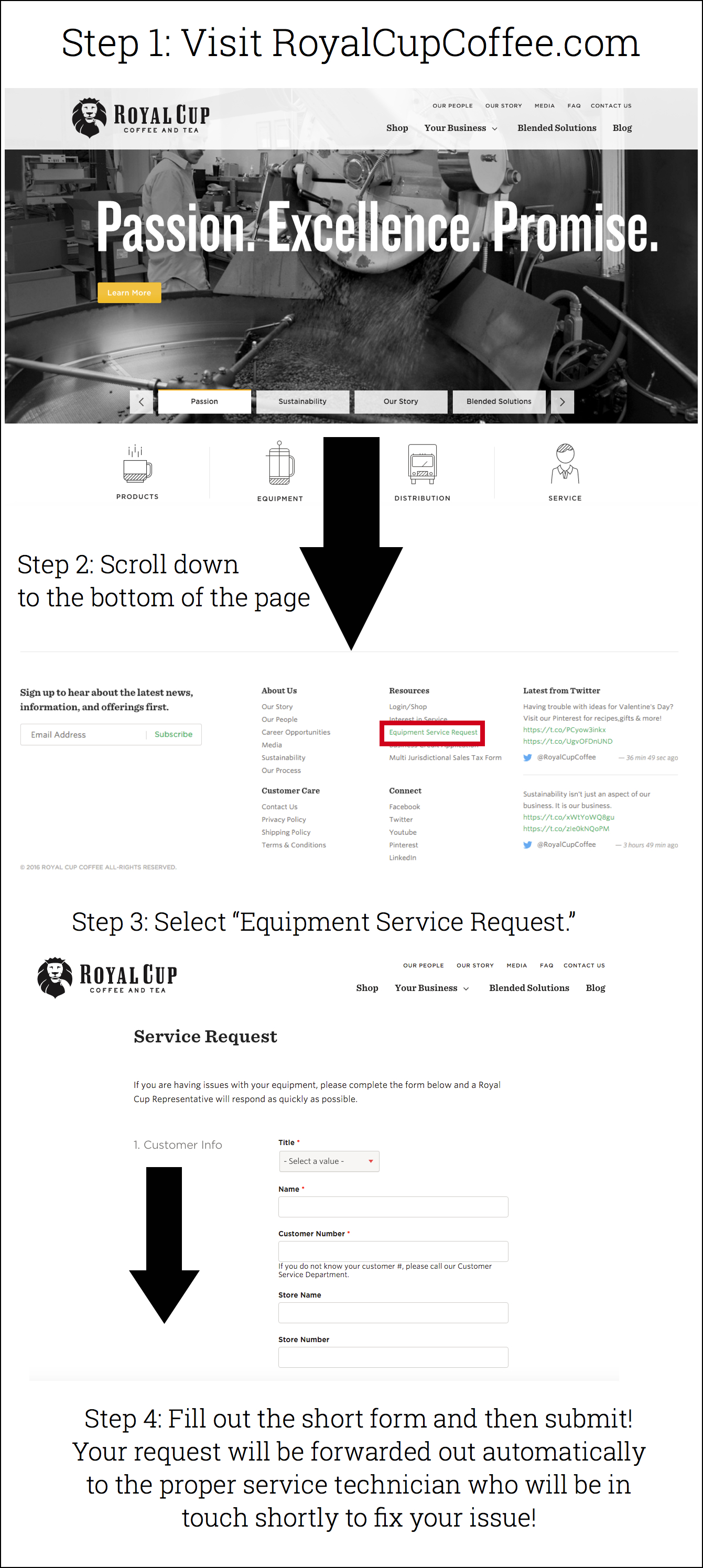 And if you are ever unsure about how to get in touch with us visit our helpful Contact Us page and we'll help you get going in the right direction!