The temperature is FINALLY rising, and our team at Royal Cup has just the thing to keep you cool! In our opinion, there's nothing more brew-tiful than a creamy, decadent coffee milkshake on a bright, sunny day. We're sharing the inside scoop on our top four favorite milkshake recipes to try this spring! 
Cookies & Cream Coffee Milkshake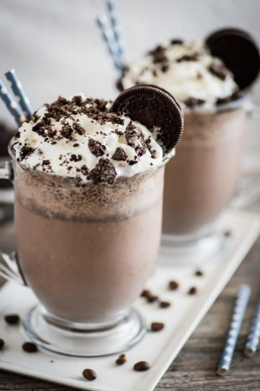 Ingredients:
Directions:
Brew coffee according to your machine's directions
Allow coffee to cool for 10-15 minutes in the fridge
Combine all ingredients (except whipped cream) in a blender
Blend on high for 30-60 seconds, if mixture seems to thick, add a bit more milk until it reaches your desired consistency.
Top with whipped cream and serve immediately.
Recipe courtesy of Almost Super Mom.
Coffee & Donut Milkshake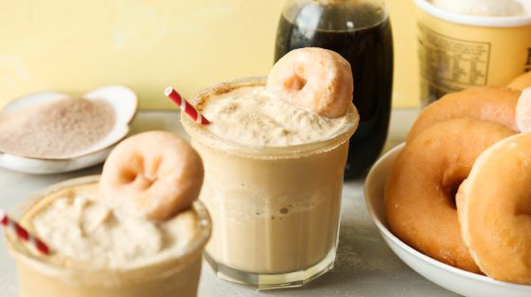 Ingredients:
Directions:
Combine all ingredients in a blender and process until smooth.
Mix the cinnamon and sugar in a shallow dish.
Wet the rim of the glass with a little coffee or milk and coat it in cinnamon sugar before pouring the milkshake.
Recipe courtesy of Food.com.
Chocolate Chip Cookie Coffee Milkshake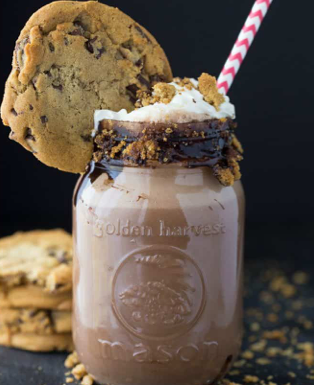 Ingredients:
Directions:
Pour chocolate sauce into a bowl and coat the top of each glass. Crumble 1 cookie into a bowl. Dip the glass into the cookie crumbles. Set aside.
Add ice cream, 1 cookie and coffee into a blender. Blend until smooth. Pour into prepared glass. Garnish with whipped cream and 1 crumbled chocolate chip cookie.
Cut a small triangle out of the last two cookies. Place on the rim of each glass for garnish and serve.
Recipe courtesy of Simply Stacie.
Chocolate Peanut Butter Banana Coffee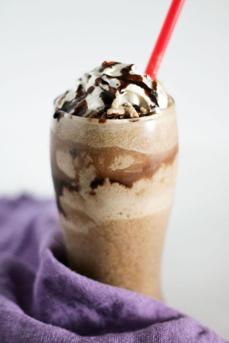 Ingredients:
Directions:
Add coffee, banana, chocolate almond milk, and peanut butter to the blender. Blend until you have a smooth consistency. Add ice cubes if you like your coffee smoothie to be thick and icy. Blend again.
Top optionally with chocolate syrup and whipped topping.
Recipe courtesy of Blender Happy.
We hope these sweet treats leave you frappe and satisfied this spring! Don't forget to share your creations with us on Facebook, Instagram, and Twitter.