Healthier than a soft drink and more refreshing than water, iced tea is the second most consumed beverage behind water. And since the weather is heating up and National Iced Tea Day is approaching, we thought we'd take this opportunity to share a brief history about the iconic beverage and showcase a couple recipes to help you celebrate this tasty occasion.
History
While hot tea has been a popular drink for thousands of years, iced tea has gained favor over just the last two hundred years. During the 19th century, American southerners used iced green tea in their cocktails—but black iced tea, the variety that is most loved today, didn't become popular until the 1904 World's Fair. The persistent St. Louis heat led fair attendees to cool down with a nice glass of iced tea. Then, during Prohibition in the 1920s, Americans searched for alternative drinks to their customary beer or bourbon and turned again to iced tea. Today, as reported in 2019, an impressive 75 - 80% of tea consumed by Americans is iced tea.
Interesting backstory, right? Maybe we're biased, but we're not surprised it is still gaining popularity! Look for more appearances of iced tea as flavored options like Blackberry Jasmine, Mango Breeze and Arnold Palmer's® hit more menus, and tea makes its mark as a trendy ingredient in mixed drinks.
Recipes
Now that you know the history of iced tea, here are a couple of recipes to help you kickstart the celebration of National Iced Tea Day this Thursday, June 10th! There are several ways to recreate your own version of iced tea, so don't be hesitant to experiment with different fruits or flavors- be creative! You won't be disappointed—and your friends will dub you the resident tea mixologist.
Ginger Berry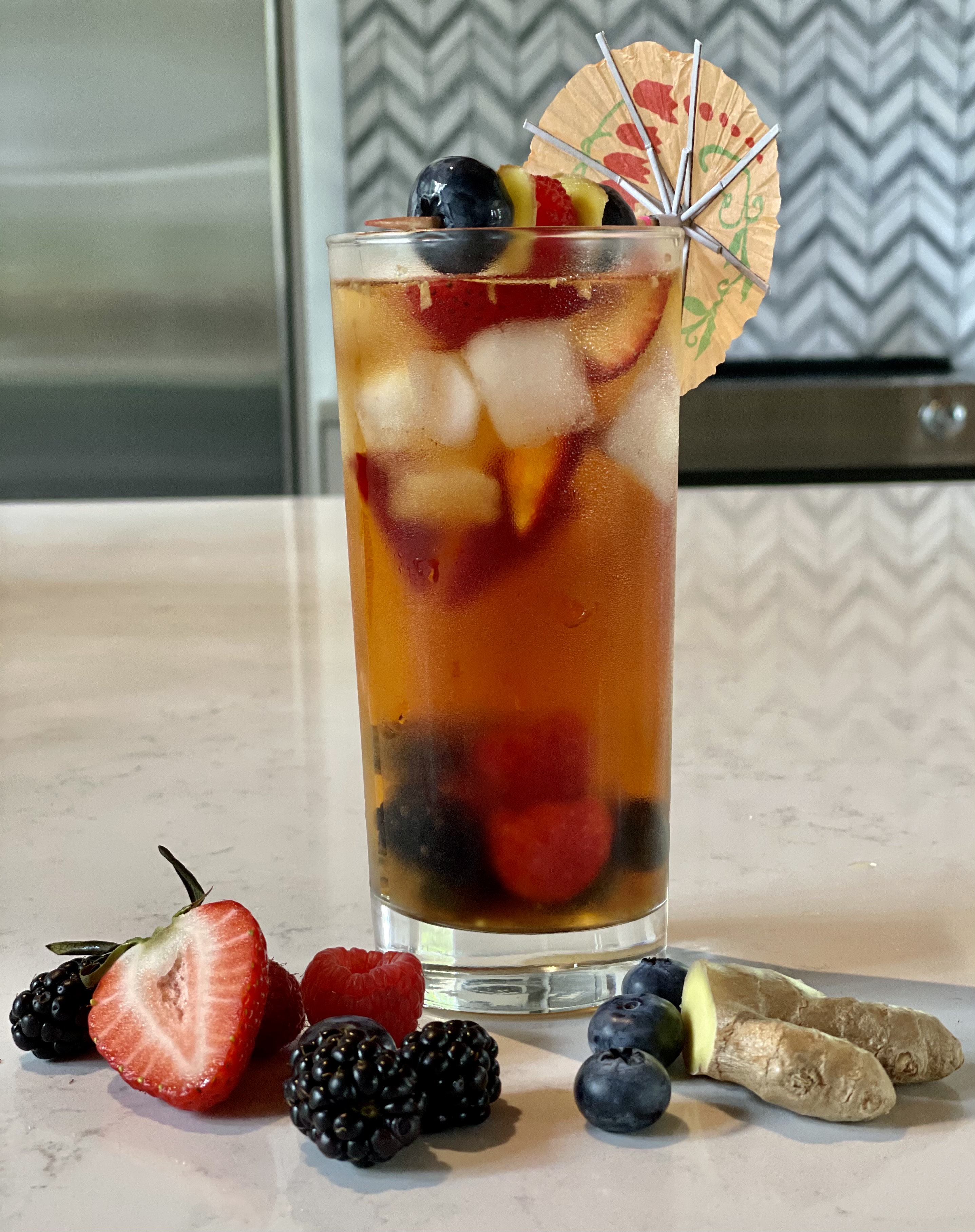 Ingredients
2 oz Blueberry Hibiscus Black Tea bag 
1/2 Cup of Blueberries, Strawberries, Blackberries, and Raspberries
4 Ginger Coins
Instructions
1. Add tea to pitcher, fill with water, and place in fridge overnight to steep.
2. Remove tea bag from pitcher.
3. Add the fresh berries into a glass.
4. Skewer the sliced ginger coins on a toothpick, if desired, to make them easier to remove later, and then add them to the glass.
5. Pour tea over ingredients with ice.
6. Garnish as desired. Enjoy!
Raspberry Lime Iced Tea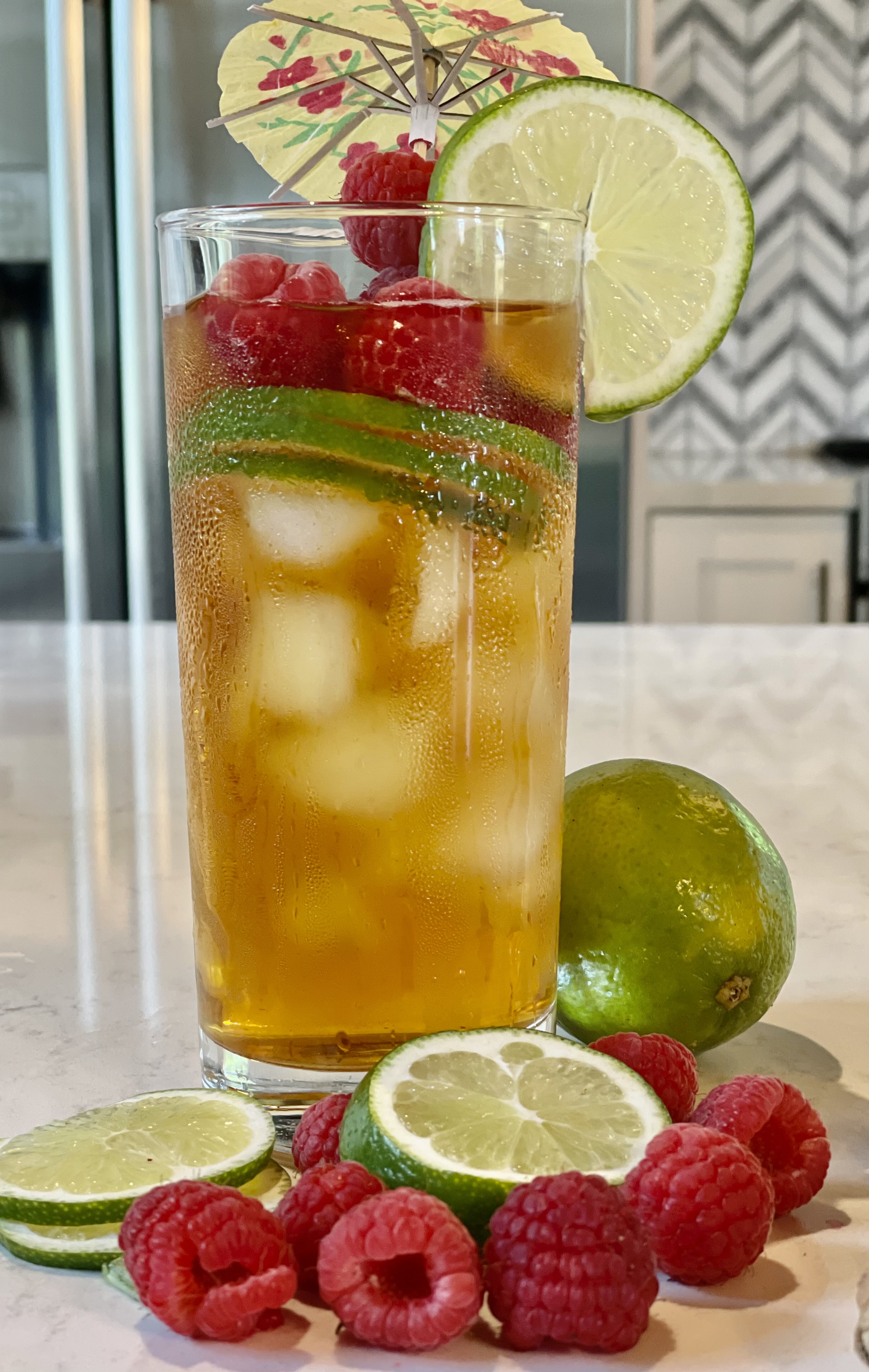 Ingredients:
1/2 Lime, thinly sliced
½ cup of Raspberries 
Instructions 
1. Add tea to pitcher, fill with water, and place in fridge overnight to steep.
2. Remove tea from liquid.
3 . Muddle sliced lime and raspberries into a glass.
4.Pour tea over ice and ingredients.
5. Garnish as desired. Enjoy!
For more iced tea recipes and updates, follow us on our social media platforms!
Data is reported from the Tea Association© of the USA, Inc.