Did you know that 75-80% of tea consumed in America is iced?! We've served up this timeless beverage for decade sand our obsession with it keeps growing. From refreshing green blends to the classic southern sweet tea, Royal Cup has the perfect beverage for every tea lover! What kind of tea lover are you? On National Iced Tea Day, find your personali-TEA match, below!
Plain Jane: While southerners like their iced tea with a sweet twist, tea lovers in other parts of the country prefer the bold and natural flavors of the "plain jane" unsweetened black tea. If you're a traditionalist and appreciate timeless flavor, you're one in the same with Royal Cup's Prideland Iced Tea. Not to mention black tea has been linked to a multitude of health benefits!  
Beach Bum: If you are laid back, yet packed with punchy personality and flavor, you have met your match with our line of fruity ROAR iced teas! Featuring hints of peach, raspberry, and other refreshing notes, you are the perfect balance of sweet and savory. With a wide variety of blends and flavors, these teas are adventurous and always inspiring you to try new things.  
Southern Sweet-Tea: If your hospitality skills are as strong as your appetite for baked goods, you know you are a Southern Sweet-Tea! You have never met a stranger and are always the life of a party. As one of the most well-known symbols of Southern culture, you make your mark on those around you and can win over any crowd. Our Royal Cup Signature iced tea blends are grown specifically for the purpose of sweet hospitali-tea and just like your Southern roots, have grown stronger through generations.
Healthy Hippie: Where are all the free sprits at?! You have found your match in our ROAR Classic Green Tea Blend. With health benefits that have been cherished for centuries, you are most likely the yogi with a natural appetite and great workout attire! Your vibrant personali-tea and easy-going nature make you a joy to be around! You strive to find the perfect balance in all things and encourage others around you to do the same.
Alright all you cool personali-teas and iced beverage lovers, let's celebrate our roots and try these refreshing recipes on National Iced Tea Day!  
Blackberry Mint Iced Tea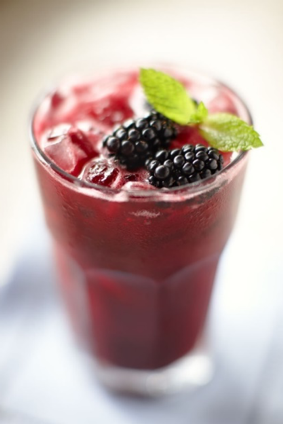 Ingredients:
Directions:
Place tea bags and mint in a heat proof pitcher. Add boiling water. Steep at least 10 minutes.
Strain into another pitcher and discard mint and tea bags. Stir in sugar. Purée blackberries in a blender or food processor; strain through a fine sieve. Discard pulp and seeds. Stir blackberry purée into tea.
Taste and adjust sugar as desired. Chill.
Serve over ice garnished with mint leaf and 2 or 3 blackberries.
Recipe courtesy of the Noel Barnhurst Blog.
Lavender Earle Grey Iced Tea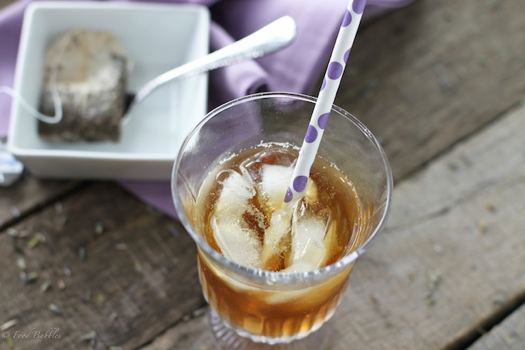 Ingredients:
Directions:
Bring 2 quarts of water to a boil. Add tea bags and lavender to water and steep 5 minutes.
Remove tea bags and strain tea into a heat proof pitcher.
Stir in honey, if desired.
Cool completely.
Serve over ice.
Recipe courtesy of Food Babbles.
Hibiscus-and-Ginger Iced Tea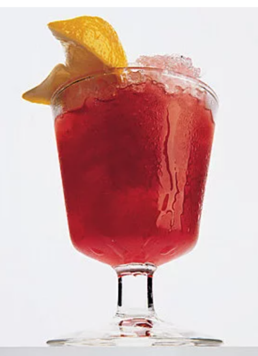 Ingredients:
Directions:
Put 4 cups water, ginger, and sugar into a medium saucepan. Bring to a boil over medium-high heat, stirring until sugar has dissolved. Remove from heat; add 4 tea bags.
Cover, and let steep 15 minutes.
Pour through a fine sieve into a bowl set in an ice-water bath. Let cool. Stir in 2 tablespoons fresh lemon juice. Serve over crushed ice, and garnish with lemon wedges.
Recipe courtesy of Martha Stewart.
Garden Tea Punch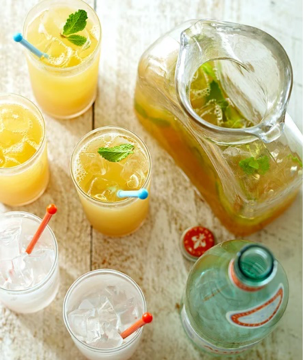 Ingredients:
Directions:
In a large stainless-steel or nonreactive saucepan combine the water, sugar, and snipped mint. Bring to boiling; remove from heat and let steep for 20 minutes. Place a sieve lined with 100-percent-cotton cheesecloth over a pitcher or small punch bowl. Strain mixture through the sieve; discard any solids.
Add tea, orange juice, and lemon juice to the mixture, stirring to mix. Cover and chill for at least 2 hours or up to 24 hours. Just before serving, slowly pour chilled club soda into mixture; stir gently. If desired, sprinkle with mint leaves. Serve punch over ice.
Recipe courtesy of Better Homes & Garden. 
Looking to take your iced tea game to the next level? Learn how to add an extra pop to your beverage with flavored iced cubes!
We hope this National Iced Tea Day is the most brew-tea-ful one yet! Let us know your personalit-tea match and show off your delicious drinks by tagging us on Facebook, Instagram, and Twitter.