Who says coffee beans are just for drinking?! Our team at Royal Cup is brewing up some innovative ways to transform your favorite coffee beans into homemade goods that will spark your creative energy while producing something useful. From scrubs to soaps, make sure to treat yo' self to these homemade brew-ty products!
Perk Up Your Eyes Cream
We all know that the struggle for puffy eyes and dark circles can be REAL! Luckily, our favorite pick-me-up doubles as a natural remedy for tightening skin and reducing puffiness. Brighten up your beauty routine with this homemade eye cream!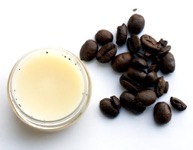 Ingredients:
3 tablespoons Royal Cup coffee beans (Click here to purchase)
8 tablespoons olive oil
½ tablespoon jojoba oil
½ tablespoon rosehip seed oil
1 ½ tablespoons shea butter
1 ½ tablespoons cocoa butter
About 10 drops of lavender essential oil
3 drops chamomile essential oil
5 drops vitamin E oil
Directions:
Coarsely ground 3 tablespoons of whole Royal Cup coffee beans in a coffee grinder.
Combine the grounds with the olive oil on the stove over low heat for about 15 to 30 minutes.
Use a cheesecloth or a coffee filter to strain the mixture.
Measure the shea and cocoa butter into a glass measuring cup. Heat in the microwave until melted.
Add in 1 tablespoon of the coffee infused oil, rosehip seed oil and the jojoba oil and stir into the melted butters.
Using a droplet tool, measure out and add the chamomile and lavender essential oils; mix into the other ingredients.
Finally, add several drops of vitamin E if desired and pour in your container of choice.
Courtesy of Soap Deli News.
Brew-tiful Body Scrub
Nothing perks you up quite like a relaxing body scrub! Did you know that the caffeine found in coffee beans can  boost healthy blood flow, which can help reduce the appearance of cellulite, scarring, and eczema? Make sure to try out this simple scrub with ingredients from around your home!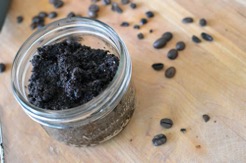 Ingredients:
¼ cup coconut oil
½ cup ground Royal Cup coffee beans (Click here to purchase)
¼ cup coconut sugar or brown sugar, or xylitol
¼ cup coarse salt
½ tsp vanilla extract
5-10 drops of your favorite essential oil
Directions:
Mix all ingredients in a mixing bowl and whisk until well combined.
Store in a mason jar or other airtight container when not in use.
Courtesy of The Edgy Veg.
Mocha Soap
Is there anything better than the aromas of coffee and chocolate?! This refreshing mocha soap is an amazing addition to your luxurious bath routine, or the perfect DIY gift for a friend!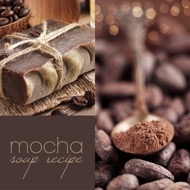 Ingredients:
½ cup coconut oil
½ cup palm oil
½ cup kernel oil
¼ cup cocoa butter
¼ cup grapeseed oil
5 tablespoons lye (NaOH)
¾ cup dark roast Royal Cup coffee, brewed strongly (Click here to purchase)
1 teaspoon cocoa powder
Directions:
Melt the oils and add lye to coffee.
Put some of the melted oils in a separate container — just enough to mix the cocoa powder until it's well dissolved (you don't want to end up with lumpy soap.)
Add the lye mixture to the oils and mix using a stick blender. Add the cocoa powder mixture and blend until smooth. Pour into mold, wrap in a towel and let it sit for 48 hours. Unmold, cut into bars and let cure for at least 4 weeks on a cookie rack in a well-ventilated room.
Courtesy of Soap Recipes 101. 
We hope you try out these homemade brew-ty products! Make sure to share your caffeinated creations with us on Facebook, Instagram, or Twitter.