The hottest musical event of the year—aka SLOSS FEST—is right around the corner, and we couldn't be more pumped to rock out with this stellar lineup of bands from all over the USofA. To jump start the boogie a few days early, we've compiled several tips that will help you get the most out of what is sure to be a blazin' hot, sweaty and totally rad weekend in the Ham.
Stay Hydrated
Yeah, yeah, yeah – we know you've heard this one before, and for good reason! If you're from Alabama, you know that the forecast can change in the blink of an eye, so follow our good friends at CBS 42 on Twitter to make sure you're up on the latest weather outlook. One thing is for sure, though – whether the sun is shining or the rain is falling, you better believe it's going to be a scorcher!
Anatomy 101: The scorchin' bone is connected to the sweatin' bone.
When you sweat, you get dehydrated, and that can make you tired, moody, irritable and even dangerously sick. Don't let a lack of H20 put a damper on the fun, so do yourself a big favor and drink lots of water! Bring an empty, refillable water bottle, like these super trendy Swell water bottles from Bromberg's, or grab a Camelback from Alabama Outdoors to keep your supply up throughout the day. Birmingham's one-and-only hydration station, Vida-Flo, will be setting up at Sloss Fest this year, so if you're feeling sluggish or dehydrated, just head over to their tent to get a supercharged IV delivery of hydration, vitamins and energy! Sloss Fest will also have free water-filling stations dispersed throughout the grounds so you're never too far away from a revitalizing refill.  
Cool Off with a Cold Brew or Two
Water isn't the only thing a body craves when it's movin' to the music, so treat yo' self to some of the other delicious beverages that will be available at the festival. Local celebrity, The Pig (otherwise known as the Piggly Wiggly) will be serving up a variety of brews at its Craftly Beer Garden. Don't forget to stop by Royal Cup's own Cold Brew Cool-Off Zone where we, along with our event partner Books-A-Million, will be providing refreshingly cool cold-brew coffee to keep you caffeinated throughout the entire weekend. Better yet, we're setting up misting fans and offering cool-off towels in our tent for a bit of added relief from the heat. All festival attendees are welcome to hang out in the Cold Brew Cool-Off Zone as long as they'd like!
Brew it, drink it, mist it, makes you smarter, better, faster, stronger.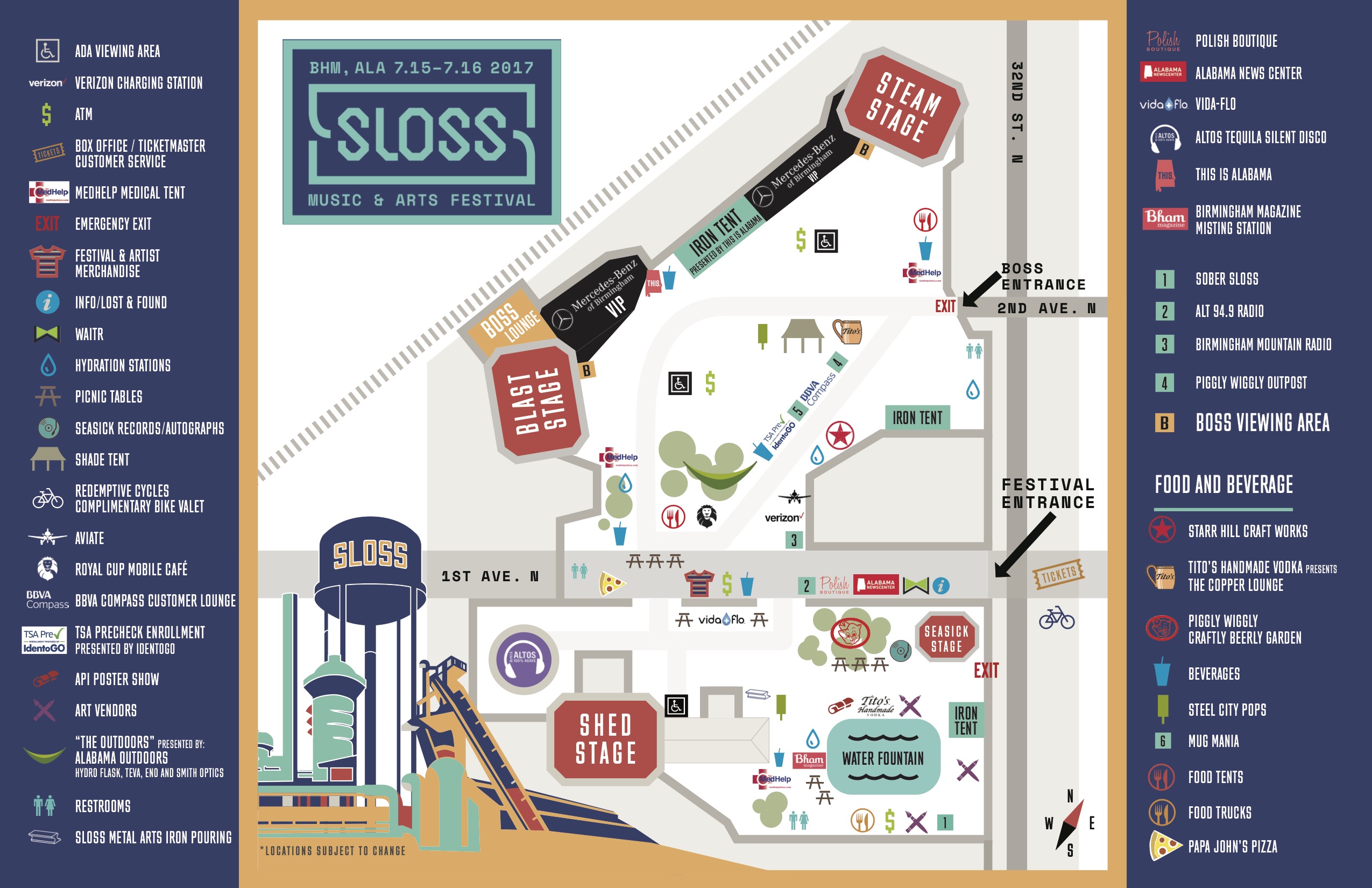 Take A Nap
When it's time for your afternoon siesta, you won't have to look very far. Thanks to our friends at Alabama Outdoors, you can set up your hammock or comfy, cozy Eno and chill out while watching your favorite bands. "The Outdoors" is an area sponsored by Alabama Outdoors that overlooks the Blast Stage. Groovy, baby!
Throw Some Shade
And by shade, we mean Maho Shades! We know everyone dresses to impress during Sloss Fest, so you better make sure that your fashion game is on point. Right now, we're really digging these Alabama-made sunglasses that come in all different shapes, sizes and colors, and are pretty much guaranteed to stand out. If you're new to festival fashion (and you're a gal), hit up Soca Clothing in Homewood to score some super trendy and fun outfits for the weekend. This week, Soca Clothing will have music from Sloss Fest performer Byron the Aquaris and offer a chance to win an "Iron Upgrade" to Sloss Fest – plus a whole lot more! You can pretty much score all your festival fashion essentials, from flower crowns to beach towels at this hippity hoppity local shoppity.
If you haven't picked up your Sloss Fest tickets yet, you'd better hurry – supplies won't last forever (but the memories will).
See you there, Birmingham!