Each month we visit with one of Royal Cup's stellar personnel! This month we talk with Food Service Branch Manager - Corey.
We love to feature the different faces around Royal Cup in our monthly employee spotlight, which we call The Sum of Us. This month we talk with Corey, who is our one of our amazing Branch Managers based in Portland Oregon. Corey and her team are responsible for bringing our amazing coffee, tea and service to the Pacific Northwest!
Everyone welcome Corey!
Meet Corey:
My name is Corey Myrick-Fields. I am the Branch Manager in Portland, Oregon and I've been with Royal Cup for 2 years, 8 months.
You recently were recognized with a big award at our Company meeting. Can you tell us a little about this award and what it means to you to win it?
I was recognized as Food Service Manager of the Year for Royal Cup. I am extremely humbled to have won this award amongst all of the talented people in our organization. I have a great supporting cast around me so it was recognition for not only me, but more importantly my entire team that supports what I do on a daily basis by growing our business and taking great care of our customers.
Tell us about a unique account that your team services that stands out to you:   
We service Skamania Lodge. It is a Destination Hotel located about an hour east of Portland in the Columbia River Gorge National Scenic Area. The views are phenomenal and the coffee is even better.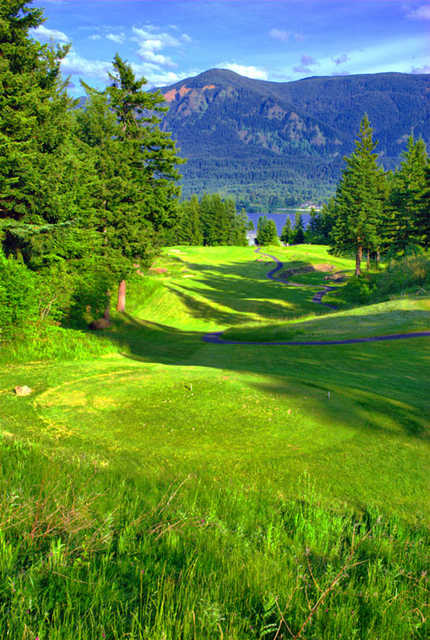 Speaking of cool places in Portland. What's it like living in a place that loves great coffee? 
It's challenging being in coffee sales in a market like Portland. We have a ton of competition going after business but none of them bring the beverage solutions to market  like Royal Cup.
If you could only drink one Royal Cup coffee (or tea) for the rest of your life what would it be?
I am hooked on the HC Valentine Organic Aztec Cold Brew. It is a phenomenal product and is an exciting new option to share with our customers & prospects.
What is your proudest accomplishment since being at Royal Cup?  
I had a really exciting year last year both personally and professionally. Being awarded Manager of the Year is the highlight of my professional career but I also married the love of my life, Kirk this past summer.
What does Royal Cup represent to you?  
To me, Royal Cup combines the best products and service in the industry to continue to build market share and retain our current customers. 
---
Congrats to Corey and her amazing team for their accomplishments this year and for being such an integral part of the Royal Cup family!
If you'd like to read more of our Employee Spotlights visit our Sum of Us Blog Category!