The Fourth of July is right around the corner, and there's no better way to add an extra ounce of spirit to your festivities than with a summer punch that includes one of our favorites – iced tea! Our team has put together the perfect punch recipes – each with their own personali-tea – to give your celebration a little extra flavor.  
Raspberry Peach Iced Tea Lemonade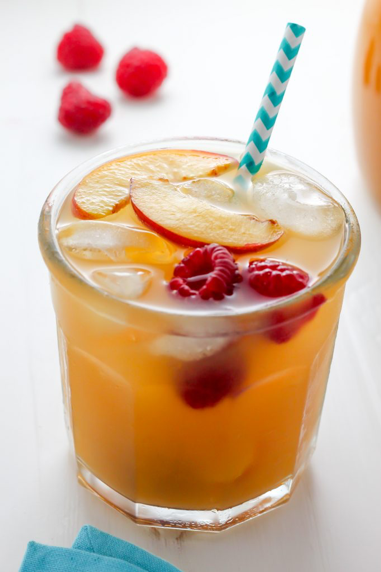 Ingredients
Directions
Raspberry Peach Nectar:
Bring 3-4 cups of water to boil in a medium-sized stock pot or saucepan. Use enough water to easily submerge the peaches.
Once boiling, carefully dip each peach into the water and leave there until the skin becomes soft and begins to loosen from the flesh.
Using a slotted spoon, remove from the peaches from the boiling water and place in a large bowl of ice-cold water.
Once cool to the touch, peel the peaches, remove the pit and cut into slices.
Place the sliced peaches, raspberries and 1 cup of water in a blender. Pulse until smooth.
Strain the liquefied raspberry/peach mixture through a sieve. Store the nectar in a sealed jar or container in the refrigerator until ready to use. Can be made up to 2 days in advance.
Lemonade:
Using a citrus juicer or manual squeeze tool, juice lemons until you have one full cup of juice. Pour this juice into a large pitcher. Stir in the sugar, if using.
To assemble:
In a large pitcher or punch bowl combine the iced tea, lemonade and nectar. Stir well to combine. Taste the liquid. If the taste is too sweet, add more lemon juice. If the taste is too tart, add more nectar. Pour into glasses with ice, and garnish with extra raspberries and peach slices.
Recipe courtesy of Yummly. 
Southern Sweet Tea Punch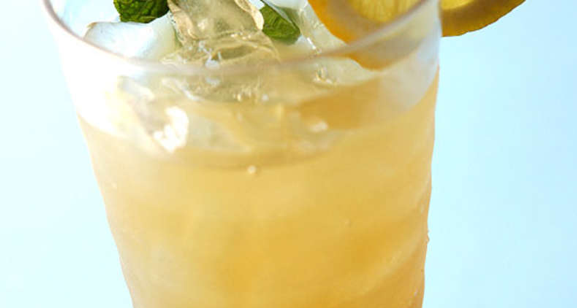 Ingredients
Directions
Bring 8 cups of water to a boil.
Add the tea bags. Steep for 5 minutes.
Remove tea bags and discard.
Stir in sugar until dissolved.
Pour the tea into a gallon plastic jug with a tight lid.
Add the concentrates, stir and chill up to 24 hours in advance.
Before the picnic or event, fill the rest of the jug with ice cubes and add the fruit slices and mint sprigs.
This recipe calls for at least 2 hours of chilling time.
Recipe courtesy of southernkitchen.com
Fancy Bourbon Punch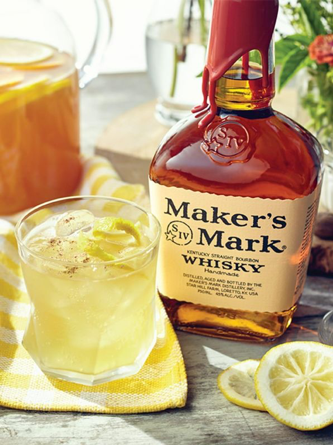 Ingredients
Directions
Muddle sugar and citrus peels in the bottom of a large punch bowl.
Let sit for about 2 hours. This step is optional, but it will add flavor.
Stir in the juice of the peeled fruit, tea and Maker's Mark Bourbon, leaving the citrus peels in the bowl.
Top the punch bowl with champagne just before serving. Stir gently.
Ladle into serving glasses over ice and garnish with freshly grated nutmeg.
Recipe courtesy of makersmark.com
Tea and Grapefruit-Ade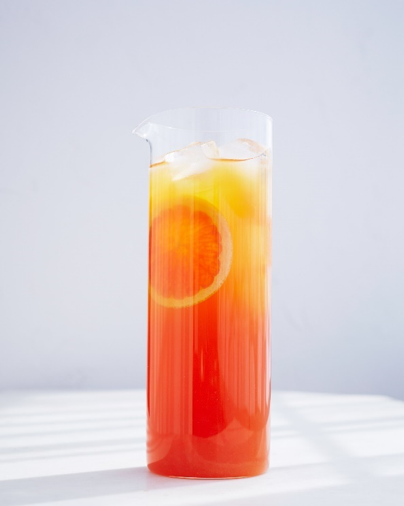 If you read our blog from earlier this month explaining the history of the Arnold Palmer (link back to blog), here is a Fourth-of-July spin on the traditional cocktail.
(link instructional video here)
Ingredients
Directions
Brew tea in 2 cups boiling water for 4 minutes
Strain or remove bag. Let cool completely.
Meanwhile, combine sugar and ½ cup water in a small saucepan.
Bring to a boil, stirring until sugar is dissolved. Let cool completely.
Combine with grapefruit juice and tea in a pitcher.
Refrigerate until ready to serve, up to 2 days.
Serve over ice, garnished with grapefruit slices.
 
Recipe courtesy of marthastewart.com
Check out more recipes, tips and tricks on our blog!
We hope this gives your Fourth of July a little extra creativi-tea. Be sure to share photos of your party brews on Facebook, Instagram or Twitter!