This month we had a virtual sit down with national account executive, Brant Bosley, from our office refreshment services (ORS) team to chat about what he has been focused on as of late and how his role has shifted as a result of the pandemic. And for those of you who know Brant, you would expect our chat to be infused with lots of laughter and shout-outs to his favorite football team…and without a doubt, Brant delivered! 
But first….. Brant, what's in your cup? 
"My cup always has a dark roast coffee and my go-to's are usually One World Blend or Espresso Roast." Both coffees are offered in our premium coffee line, ROAR.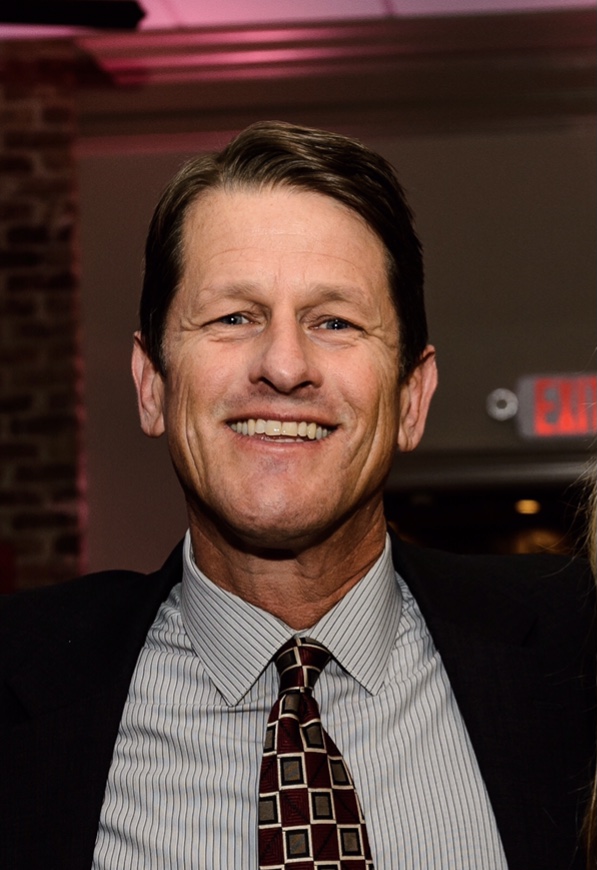 Brant joined the organization more than 17 years ago as a regional account executive before joining Dave Bates on the national account team nearly a decade ago. When we asked Brant about what he sees as the most exciting aspects of his role he quickly answered, "landing the big accounts on a national scale! Being able to provide a broad, complete breakroom experience for a prospect with offices throughout the country is such a rewarding aspect of what I do for the Cup."However, as the pandemic began to make its impact on our business, the day-to-day needs of supporting the company shifted. Over the past 18 months, Brant comments on the many different hats that he, and the ORS team, began to wear in order to keep the business moving forward in any way necessary.  "We jumped into supporting our Royal Cup Field Solutions (RCFS) team with general business operational needs," shared Brant. "This meant hopping on the phones to proactively call customers and take product orders. As the year rolled on and customers were planning their returns to the office, we were right there ready to facilitate complete breakroom product refreshes too. Our customers must have the best, and freshest product when their team members return!" Brant sees the shifts in his role as something that has served as an opportunity to make an impact wherever the company needed him to. While he looks forward to making his way back to prospecting again and landing those big accounts, being flexible and adaptable came naturally to Brant. "At home, my wife always accuses me of being 'Mr. Fix-It' guy; and at work, I have been regularly called the 'Coffee Man'. I take on any given challenge and bring forward solutions." This type of solutions-minded drive proved to showcase Brant as a go-to for many cross-functional teams throughout the pandemic. "We are all ready to move past this and we know it will be a different world afterward; we are resilient, and we will come back roaring!" 
Brant's energy and positive attitude came shining through as we transitioned our chat to what keeps him motivated. "The ORS team. We are competitive, we push each other, we lean on one another, and we all strive to win," explained Brant. "We have grown into a group of very close friends; well more like a family. I work among a team where we all feel welcomed, where we all work hard and play hard together." 
Before we wrap up our What's In Your Cup, we wanted to share some Fun Facts with you about Brant. (caution – laughter ahead!) 
        1. What type of music do you like:
Everything, but Country. [Why not country?] – it doesn't hit me, I am from Georgia and would say I am a country boy….but it just doesn't hit home. My playlist would have rock, hip hop, pop, jazz, alternative, ANYTHING but country. 
        2. What is one thing you're really good at: 
Making people laugh! My son once said to me when he was 12, "You always try to make jokes with my friends….but you just aren't funny!"-I had to strongly disagree with him and he has come to recognize that now. Oh, and golf – I am good at that too. 
        3. One thing about you that would surprise others, something people do not know:
I like to sing….so I like to karaoke. At the Association of Legal Administrators (ALA) conference they had karaoke. I went to my go-to karaoke song, Sweet Caroline, and knocked it out of the park! In New Orleans, right on Bourbon Street, there is a karaoke bar called the Cat's Meow, and one night the Emcee saw me in the crowd singing and dancing to Soulja Boy. I must have impressed him because before I knew it, he brought me up on stage for my 5 minutes of fame!  
        4. Best advice you were given throughout life/career:
Be honest and transparent; I am an open book. Be upfront and tell people like it is. You should always hit the hard conversations head-on. The customers I have earned business from have taught me they will work with you because they like you and they trust you. Trust in sales matters, otherwise, you could be qualified as a stereotypical salesperson and not win the deal. 
Being the top salesperson in the company based on year over year sales success. That is always a goal and I have been in the Top 3 most years since I started with Royal Cup. I see it as an aspirational goal that should live within all salespeople. The more business we drive, the more coffee the plant will roast and the more profit we will bring to the company. As said in the book, "From Good to Great", everyone has their seat on the bus, you just have to sit in the right seat. 
AND…..GO DAWGS! 
*Written by Anne Pritz