For this edition of "What's In Your Cup" we had the pleasure of speaking with Henry Patterson, a beverage equipment service technician. Henry was eager to share what he finds most exciting about his role at Royal Cup, what he hopes to accomplish this year, and of course, what is his favorite beverage.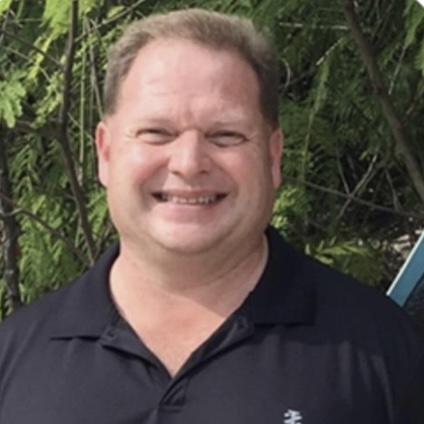 As you know we must start by asking, "Henry, what's in your cup?" 
"I am enjoying a delicious cup of Royal Cup Signature iced tea. Typically, after I have my morning coffee, I enjoy a cup of iced tea mid-day." 
Henry's role is to maintain Royal Cup's beverage equipment. "Whenever a machine breaks down in one of our customers' establishments, it is my responsibility to make sure that it is promptly repaired. There are many different types of beverage equipment models, so I have to stay up-to-date about the newest equipment and latest features." 
As we continued to sip our Royal Cup beverages, we asked Henry what the most exciting part about his role is. "For me, it's helping our customers during their time of need. I do not want to imply that we save the day, but if our customers are unable to operate their beverage equipment, that does not equate to a great customer experience. We strive to provide excellent service, and our customers are always very appreciative. They are the ones who motivate me to work." 
Henry will be celebrating his 14th year with Royal Cup this year. Given his tenure, we had to ask what surprised him the most about working for The Cup. "What surprised me is the number of customers we serve. On average, we service around 5-6 customers a day. There are continuous repairs and it's super fast-paced, which involves a lot of traveling and training for new equipment. This could make the job challenging, but it's a great opportunity to work and assist other service technicians." 
Henry shared that his goal this year is to hire more service technicians to continue to meet the needs of all our customers.  Henry stated, "This is a great opportunity to help satisfy customer needs and stay on track with the repairing demand. In doing so, this will create more positive customer experiences for the company."  
As we wrapped up the conversation, we simply could not end the conversation without some fun questions:  
What kind of music do you like? "I like country, pop, and rock. My favorite is The Eagles. They remind me of my teenage years."
What's one thing that you are proud of? "I am proud of my family. In general, having a good wife, responsible kids, and loving grandkids is always something to appreciate." 
Are you a morning person or a night owl? "Morning – I have always been a morning person. I believe the earlier you get started the more you can get done by the end of the day."  
After sitting with Henry, it is evident that he encompasses the Royal Cup spirit! 
Interviewed and Authored by Ashley Moore