This month we sat down with the newest member of the Royal Cup Leadership Team, Pash Nangia, to enjoy a warm afternoon beverage, and get to know our Chief Financial Officer a little better...
"So, Pash, what's in your cup?"

"Today: ROAR Spiced Chai hot tea, steeped strong (two bags), with cream and two Splenda.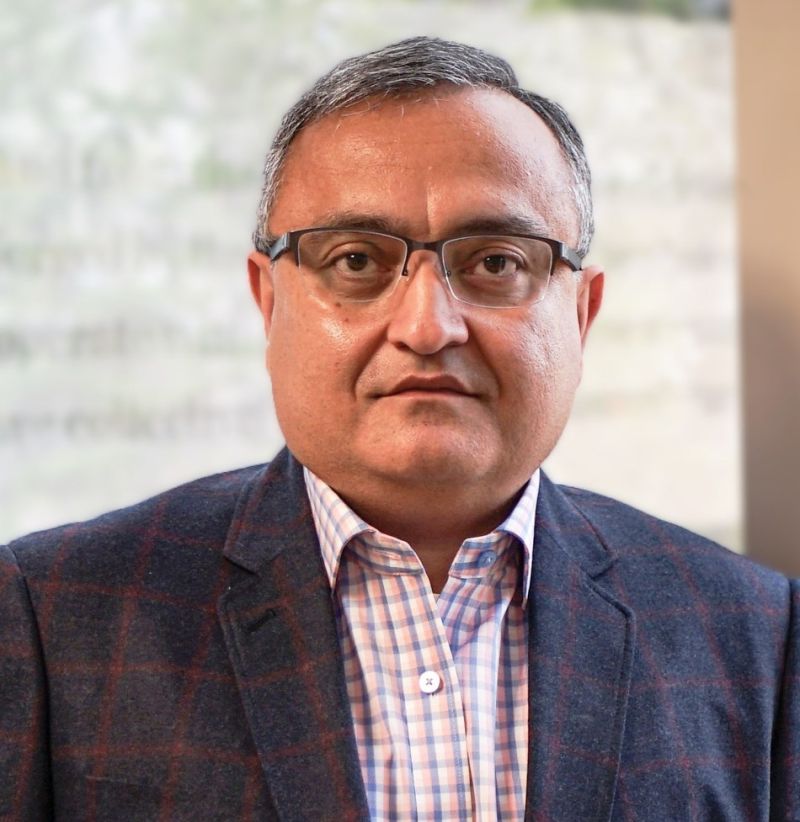 Pash is a self-proclaimed caffeine lover and enjoys at least four cups of coffee and/or tea a day, and, as such, has been working his way through the brand portfolios, beginning with ROAR. He loves the diversity of the ROAR brand - especially the tea. "Growing up in India, the full flavors of the ROAR teas take me back to my early years" said Pash.
Pash joined Royal Cup in January from his previous role at Varsity Spirit. While the two companies are drastically different, there were aspects of Royal Cup that stood out to him as an opportunity.
"I've always been impressed with companies that start small and have tremendous success through expansion. Royal Cup has been able to grow into a national brand. While interviewing, I was impressed with the culture, the growth of the company, and mostly the passion people here have for coffee and what they do. The motivation that people had to be there and their dedication to emerge from COVID bigger and stronger was inspiring."
His appreciation for Royal Cup's history continued after meeting with Chairman and family member Bill Smith, Jr. "I was impressed and taken back by his humbleness and deep desire to grow the company, what his role had been and what he had done to drive growth in the company. All those things, they matter, because I'm driven by learning from others and being part of change-- that's where I do the best."
While Pash completed his graduate degree at Northwestern University in Illinois, he is no stranger to the South. He and his family have lived in Tennessee for the last 20 years, so the move to Birmingham has been a smooth one– and we're excited to have them here!
"I never expected Birmingham to be this big – it has everything and anything you are looking for. Lots of cultural shows, incredible restaurants, shopping, extensive healthcare, golf courses and is also a tech hub. We love the mountains but did not realize that it would be this hilly. Birmingham has all the benefits of a big city with that small town feel." (Conclusion, Birmingham is awesome. We couldn't agree more!)
The move south also allows Pash and family to be close to their daughter who's attending the University of Alabama. So, if you're in Birmingham this Fall, don't be afraid to give him a Roll Tide!
Even though the last year has been rocky for everyone, Pash feels that his transition to Royal Cup and the role of CFO has been a seamless one. His previous experience in B2B environments made the transition smooth and he feels that a refocus on the numbers will continue to aid in Royal Cup's success. "Royal Cup is a company that started small and has grown over the years, so we are going to feel some of those pain points. We have a robust reporting and tracking system, and we will be leaning into that even more to help us continue to grow and evolve."
As CFO, his role is to be as analytical as possible and let the numbers guide us. "Numbers should support our decisions." But as we continue through 2021 and look towards 2022, Pash's number one goal is getting to know the people.
"First comes people, then come products, and then everything else."
So, please welcome Pash Nangia to the Royal Cup family! And if you feel inspired, enjoy a cup of Spiced Chai in his honor (great with a drop of honey or over ice with a little vanilla). Keep up with us on social media and let us know what's in your cup this month!
-Interviewed and Authored by Leigh Priecko