It's National Wine Day and we're sharing our favorite ways to pair this timeless beverage with perky desserts you'll love! We may not be wine experts, but we sure know a thing or two about coffee. So, sit back, grab a glass, and enjoy these delicious pairings!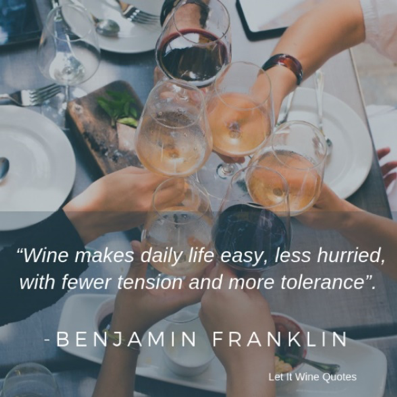 Who doesn't love a sweet treat after dinner?! Americans typically serve up dessert with our beloved pick-me-up, but other countries like Italy prefer their sweets with a glass of wine! If you ask us, you shouldn't have to choose between coffee and wine when it comes to dessert! With these pairings below, you get the best of both worlds.
For the Red Lovers
Cabernet Sauvignon: You can't go wrong with a classic cab! Its full body and fruity notes of black cherry give it the perfect mix of sweet and tart. We'd match this classic with its dessert counterpart, chocolate chip cookies! The traditional flavors of this dessert bring out the sugary hints of the wine. You know our team at Royal Cup can't resist putting a perky twist on a classic! Try out this recipe below.
Salty Vanilla Bean Espresso Chocolate Chip Cookies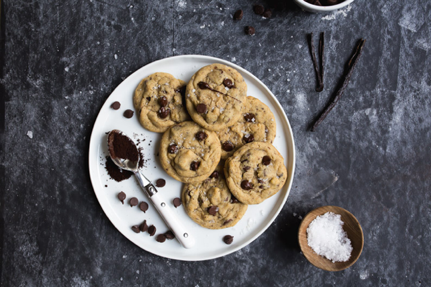 Merlot: Known for its smooth finish and range of decadent flavors, this wine is surely a crowd pleaser! Hints of herbs, blackberries layered with notes of clove and vanilla give it a deliciously rich flavor. Its dark taste pairs perfectly with the deep chocolate flavor in brownies! Here's a few of our favorite renditions:
Five Ingredient Mocha Nutella Brownies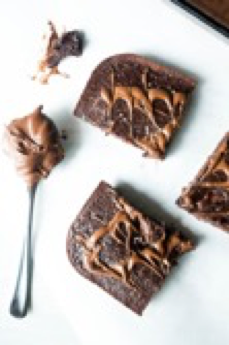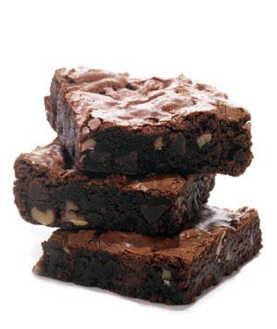 Brachetto d'Acqui: While this sparking red may not be as well-known as others, its floral aroma and bubbly body make it the perfect end to a meal. This cheerful and light beverage calls for a rich and decadent treat like a chocolate mousse! The sweet bubbles cut straight through the heavy creaminess of a mousse, while adding sharp texture and notes of candied fruit and red flowers. Bon Appetit! Here's a brew-tiful mousse recipe: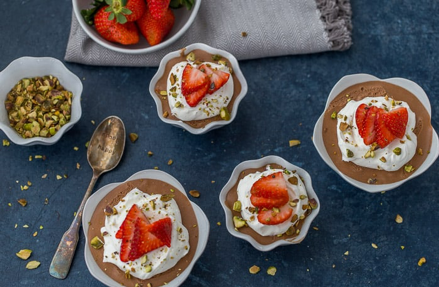 For Our White-Wine Fans
Champagne: Who says you need a special occasion to pop open the bubbly? Champagne is a sweet and refreshing way to close out a memorable meal. Its hints of acid and notorious taste call for a timeless dessert surely to satisfy – tiramisu. It's one of the classiest desserts around – so of course it pairs with this beloved beverage! Using your favorite Royal Cup coffee adds a personal touch to this amazing treat. See our favorite recipe below:
Tiramisu Featuring H.C. Valentine Espresso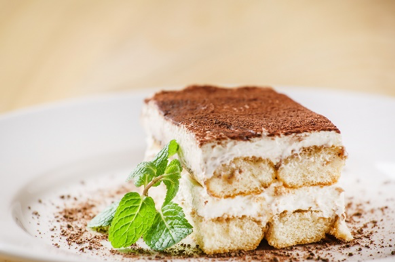 Riesling: Its naturally brisk acidity and pureness of fruit make it an easy choice for dessert! This adored wine pairs perfectly with a creamy cheesecake. The light texture of Riesling complements the deeper and rich notes in the cheesecake. We can't resist a cheesecake – especially when it features our Royal Cup favorites. Try out these amazing options:
Nutella Iced Coffee Mini Cheesecakes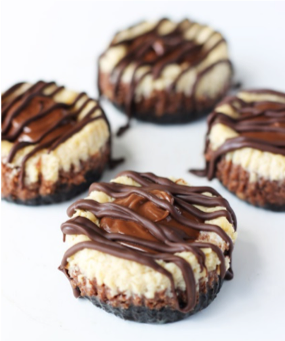 Heavenly Hazelnut Coffee Nutella Cheesecake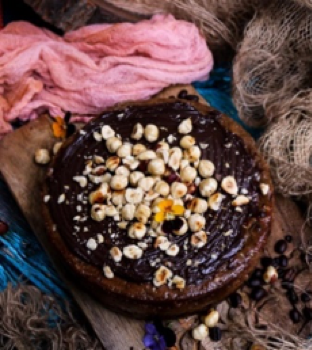 Sauvignon Blanc: Sauvignon Blanc is known for its bold notes of acidity and low amounts of sugar. It has herbal notes and is reminiscent of limes, apricots, and peaches. For its pairing, think contrast! We want to balance out the bitterness with a sweet sidekick. Cookies 'n' Coffee ice cream is the perfect fix! Check out our delicious recipe: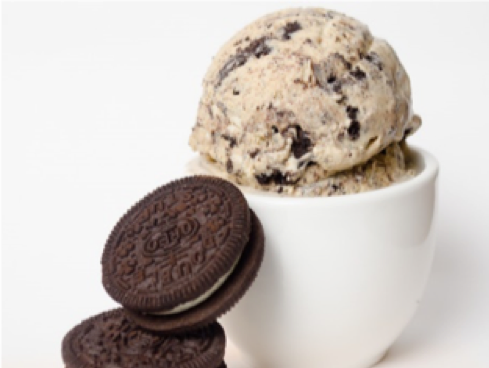 For more inspired recipes to try with your favorite beverages, visit our blog!
We hope these perfect pairings help you wine down, relax and enjoy National Wine Day! Share your creations with us on Facebook, Instagram, or Twitter.